Fraudsters have been using different emails and/or Facebook pages and Facebook accounts that try to imitate Tala. Thus, always make sure to check the sender's name, and email address of the email you received. Just click on "View Details" in the email to check the name and email address of the sender.
YES (trusted sources)
✅ https://www.facebook.com/talaphilippines
NO (imitation email address - examples)
❌ talasupport@gmail.com
❌ talaphilippines@gmail.com
❌ talacustomersupport@gmail.com
Tala is not in any way related to other Facebook pages or accounts insisting that they are connected with our company.
Our official Facebook page, "Tala" has more than 700k likes and followers and most importantly, it has a verified badge
which means Facebook has confirmed that it is the authentic page of Tala.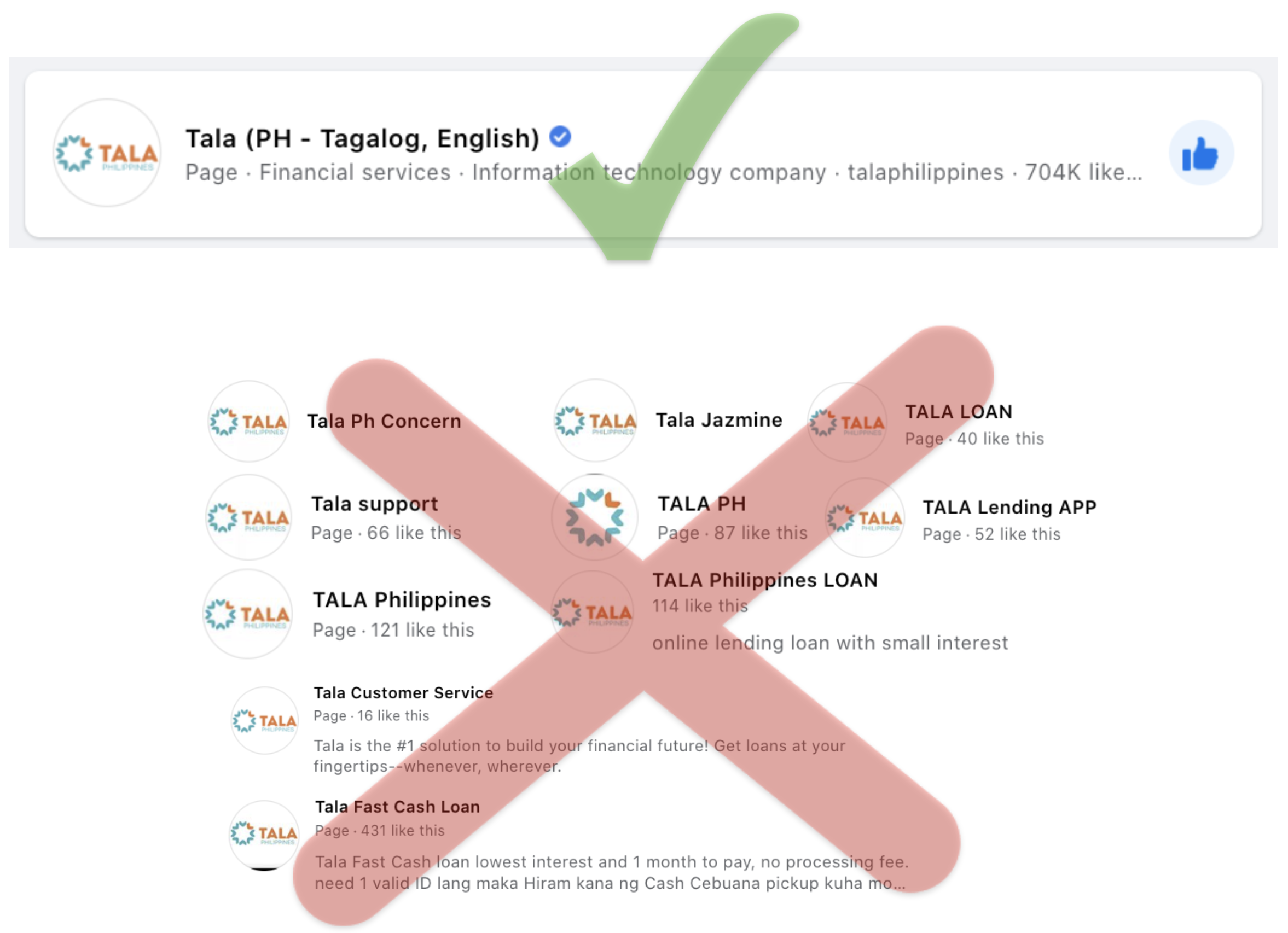 We are NOT using Facebook Messenger to reach out to our customers. Please contact us through our authorized contact channels. Be safe from scammers, ka-Tala!